Trade Show Magician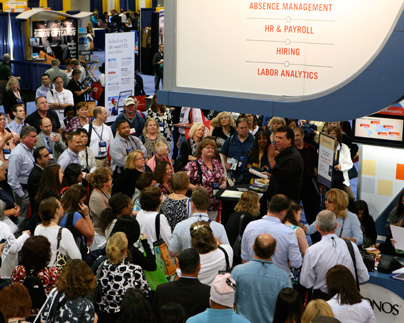 He's funny. He's engaging. He's fueled by non-stop energy. And David Harris has the kind of dynamic personality that's hard to ignore. Making David a part of your trade show presence will create a memorable experience that will long be associated with your brand. You'll find customers, leads and other attendees seeking you out year after year to see David once again.
In almost two decades of being a trade show magician, David's seen the best … and he's seen the worst. He knows what works … and what doesn't work. Here's David's approach to trade show success:
He engages your clients and customers in a personal way,

blending comedy and magic in a customized interplay with the audience. You can see it in the faces of each crowd and their reactions – some entertainers talk at an audience, but David talks to them as individuals. He helps to break down those walls between attendees and your booth staff, attracting a crowd that might not have otherwise stopped.

Every performance is different.

David plays off the feel of each audience to make them feel welcomed, entertained and open to engagement with your booth staff.

He turns browsers into buyers

by incorporating qualifying questions into each show. They are built into his performance – at your direction – to separate browsers from buyers. Then he immediately connects your salespeople with groups of qualified leads at every performance.

No time schedule here –

David's performances begin and end with the natural flow of booth traffic, capturing more qualified leads than any other type of trade show entertainment.
David Harris is the secret weapon that will prepare you for victory on the trade show battleground.