Business Receptions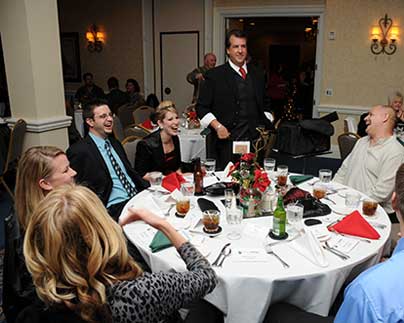 Life of the party! You're planning to host a group of people at your next reception who don't all know each other. What are you going to do to break the ice and encourage lively conversation that transcends the weather and industry trends?
That's where David Harris comes in. He mingles with your guests, sharing up-close magic for small groups. Before long, he's broken the ice, sparked some laughter and has given these groups a connection they might never have made over crackers and cheese.
Add David to your guest list, and you'll transform your hospitality suite from a money-burner into a money-earner.