Stage Shows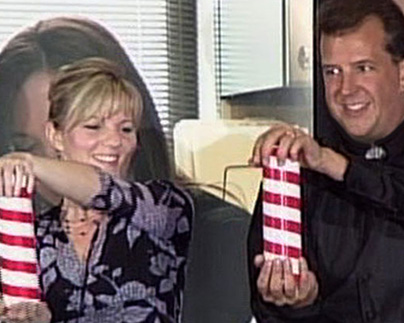 He'll start your sales meeting with a high-energy kickoff. He'll levitate or magically produce your CEO. He'll pickpocket your boss, escape from the most clever of traps, and even read the minds of your co-workers.
In short, David Harris can add an element of fun and comedy to your conference, sales meeting, after-dinner show, awards banquet or other large event. Wrap your key messages into his stage show to create a gathering that's not only enjoyable but enduringly memorable.
David has performed for audiences ranging from 300 to 10,000 people, getting standing ovations time after time. It's part comedy, part magic, and entirely entertaining.